Personalized document acquisition flows, certified with legal value
TrueFlow allows you to create your own custom capture flow to fit your needs for your checklist and inspections. Get a forensic report designed using your own templates.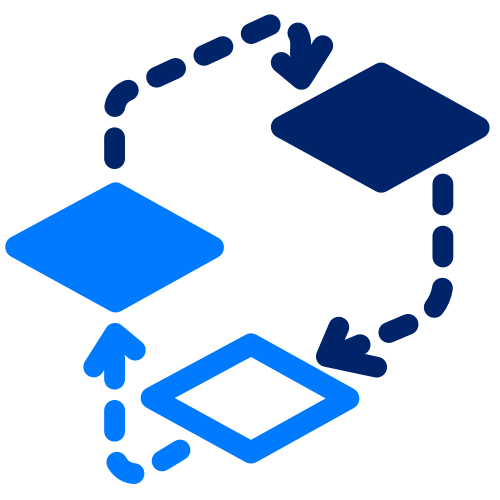 Choose what information to capture
Thanks to TrueFlow you can easily collect any type of digital information and include this request in your completely personalized flow. You can acquire:
Photo

Video

Audio

Screen recordings

Geolocation

Documents imported

Documents received from API

Free texts

Multiple choice texts

Checkboxes

Radio buttons

Dates and times
Customize your certificate acquisition flow
1) Choose the sequence you need
Choose the order in which you, your collaborators or your customers will acquire the information. All the information collected will then be saved in the forensic technical report at the end of the acquisition flow. You can include any information you want to capture in the flow.
2) Design the report exactly how you want it
Choose the order and structure of the information you want to represent in the technical report you get at the end of the acquisition flow. You will be able to import your document templates and even choose the formatting of the characters, create tables and other customizations necessary to adapt to your information sharing needs.
3) Enable anyone you want to perform information capture
To enable yourself, collaborators or customers to perform the acquisition using the custom flow already created, you can use TrueLink or enable a workspace that includes it. Learn more about Workspace and TrueLink
4) Sign every capture with an advanced digital signature
At the end of each information acquisition, the operator will be able to sign the document (certifying his identity) using the advanced digital signature with legal value, compliant with eIDAS and AgID standards
5) Get the certified report
All the information acquired is saved in the certified technical report, provided with a time stamp and digital signature, to give it legal value
6) Store everything in TrueScreen secure cloud or in your storage system
The original files of all the collected information and the certified forensic report are collected inside a compressed file and are saved in the secure TrueScreen cloud or in the storage system of your choice (using API to connect to SFTP, CRM and other services of information management)
Maximum reliability, security, compliance and privacy for your sensitive data

Privacy by design
Data management in full compliance with the GDPR legislation.