Easily manage and protect every aspect of your document flows

Instant notarization
Apply a digital signature and a timestamp to any file with TrueSign.

Unlimited cloud
Free up storage from your devices and take advantage of unlimited and secure cloud space.

User management
Logins, roles, permissions: manage your team members and streamline your workflow.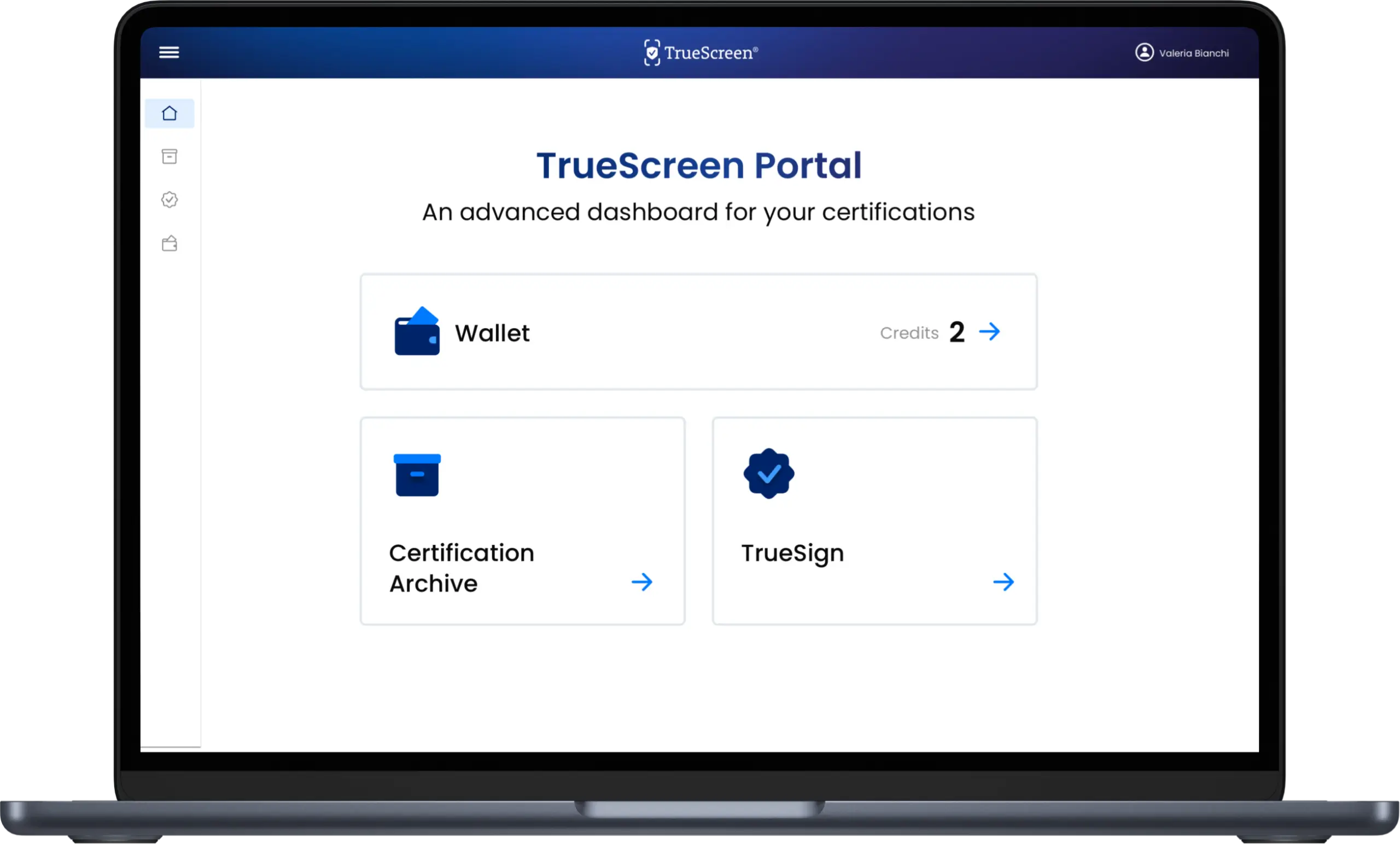 Advanced research
Categories, filters, tags: don't waste time and find the certification you were looking for immediately.

Easy access
Access from any device, from any browser, from anywhere.

International method
Technologies and processes adhering to international standards containing guidelines (eIDAS, GDPR, ISO).
Watch TrueScreen Portal in action
With the drag-and-drop function, notarize directly from your desktop: you can instantly apply digital signatures and timestamps to documents, or any other
file on your device, to then conveniently store it in our safe archive.