Set up your Workspace to live the best TrueScreen experience
More control for more efficiency and safety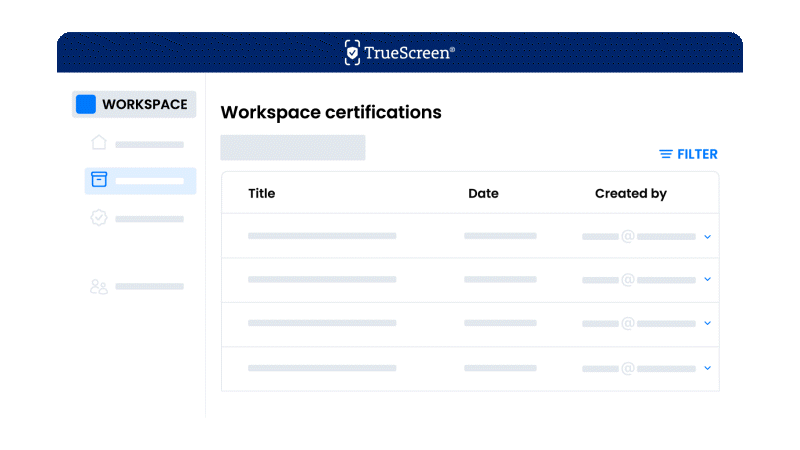 An intuitive archive designed for optimized organization
Thanks to advanced search tools and filters, you can easily locate specific certification by criteria such as title, date, type, creator, etc.
Additionally, this storage system allows selective and controlled sharing of certifications with both internal and external individuals. Indeed, we follow a stringent protocol that operates on invitation model, allowing you to share any file without leaving the platform.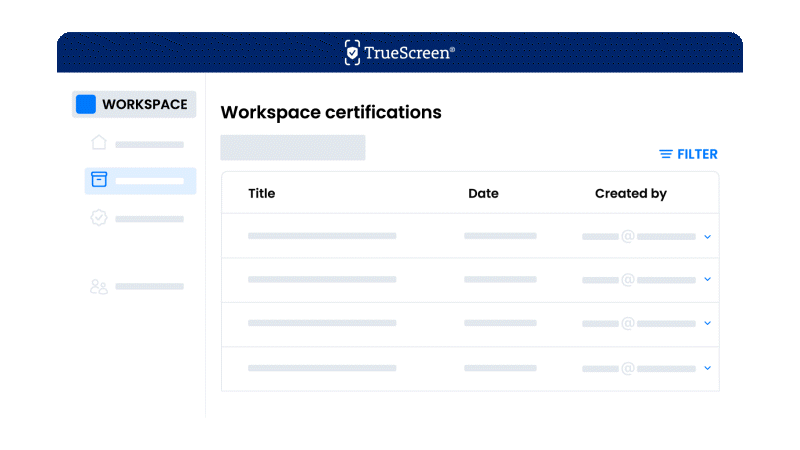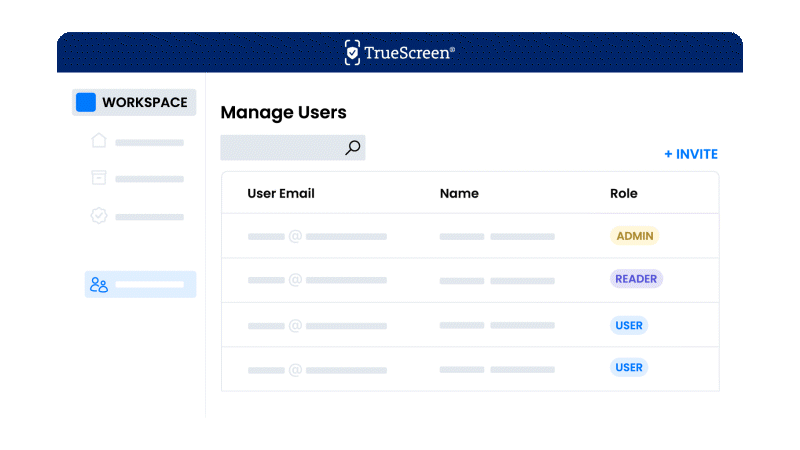 Different levels of visibility and access to protect privacy
Workspaces provide a selection of specific roles and permissions tailored to each user's requirements.
The verification of users' access and authority not only enhances security measures but also enables smooth collaboration and efficient certification management, even for any external collaborator.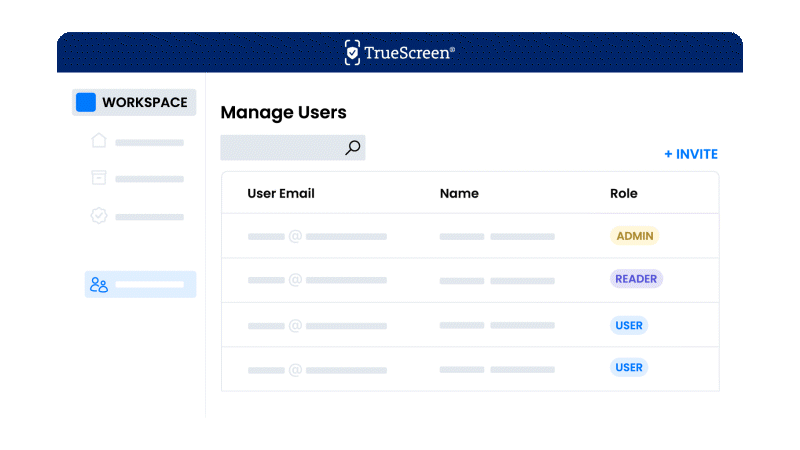 Our best features for your Workspaces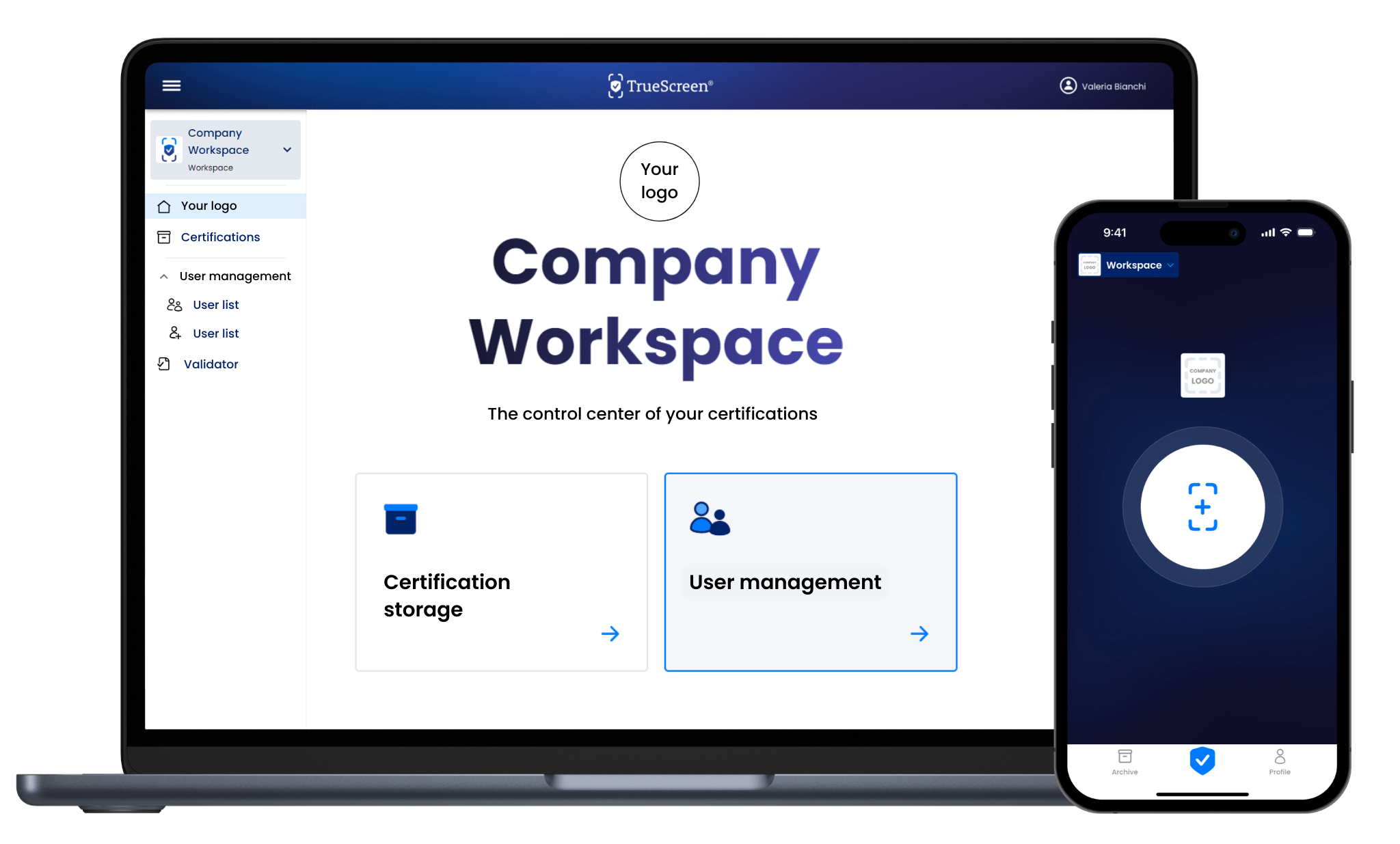 Fully organized archive
Effortlessly navigate through your files by filtering capabilities. Simply input a specific criteria or employ our search functionality.

Seamless collaboration
Securely invite and collaborate with users of your choice, ensuring streamlined document handling.

Safe storage
Our system employs advanced encryption and strict access controls, ensuring secure and confidential data sharing and storing.

Customization
Designed with utmost flexibility, workspaces enable the use of customized certification flows.
Frequently Asked Questions